AHO/CAFA PhD colloquium
Seminar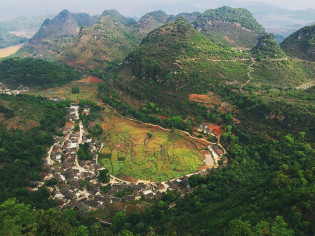 Time

23 November, 2018,

09:00 – 16:30

Location

AHO
Joint PhD seminar on rural China and the development of Chinese villages, as part of the collaboration between Central Academy of Fine Arts – CAFA – Architecture, Beijing and the Institute of urbanism and landscape, AHO.
The seminar is part of the CAFA/AHO PhD program, financed by SIU Utforsk, on rural China and the development of Chinese villages. The seminar is organized in collaboration with the AHO Research School.
This is the third seminar in a series of five, and the first at AHO. A more ambitious international workshop on rural China, will be organized at AHO in April 2019.
Seven Chinese candidates are presenting their ongoing work. Four of these are linked to AHO, three to CAFA.
Program:
Colloquium session 1: 0900-1015
Tim Anstey, Karl Otto Ellefsen – Introduction
Li, Bin – Routes, Pauses and Alpine Landscapes
Colloquium session 2: 1015-1130
Liao, Cheng – Adjacent urban-rural cultural landscapes on the China-Vietnam border
Huang, Liangfu – Research on urban renewal in Beijing from the perspective of cultural and creative industries.
Lunch: 1130-1230
Keynote presentation: 1230-1330
Cecilie Andersson, Dean, Bergen School of Architecture.
– Research reflection: studying transience
Colloquium session 3: 1345-1500
Wang, Wei – Investing knowledge: A countryside construction practice in Bishan
Ma, Jun – A spectrum of strategies: Cases selected from the ongoing transformation in rural China
Colloquium session 4: 1500-1630
Lyu, Sixun – Research on the Architectural Space of the Chinese Academy of Classical Learning (Shu Yuan) in Jiangxi Under the Influence of Communication.
Cao, Qing – Interpretation, Negotiation and Reconstruction: Reproducing Vernacular Space in Banwan Village