Doctoral Thesis Defence: Alice Labadini
Lecture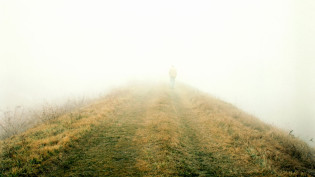 Time

24 February, 2017,

10 – 16

Location

A2 - Sverre Fehn
Alice Labadini​ is set to defend her PhD thesis  "Immaterial Landscapes. Formulating the Intangible in Northern Landscapes" at AHO on Friday 24th February, 2017.
Trial lecture 10.00: TBA
Disputation 12.00
Summary
What is the space-shaping potential of immaterial entities? This thesis aspires to foreground the immaterial as a valuable domain of investigation and of design experimentation for the practice of landscape architecture. Through a critical reading of different theories of space and their juxtaposition with actual design works, it aims to lay out an original theoretical foundation for approaching the immaterial in design.
The thesis explores the possibility of formulating concepts in conversation as a method for conducting research in the field of design. The format of the conversation mobilises a relationship between research and design that is at the same time analytical and inventive: in conversation, design works are discussed in light of existing design theory, while new theoretical intuitions are produced by the exchange of ideas between the interlocutors.
The generative energy of the thesis' conversations and their rich theoretical outcome are conveyed in a number of concepts, which are organised in a glossary. The glossary can be regarded both as the ultimate theory outcome of this research, pointing in the direction of a thorough inquiry into the immaterial in design theory, and as a possible inventive prompt for practitioners, supporting new forms of design thinking among landscape architecture professionals.
Advisor
Associate professor Janike Kampevold Larsen, Institute of Urbanism and Landscape, AHO
Adjudication Committee
Professor Sarah Bonnemaison, Faculty of Architecture and Planning, Dalhousie University, Halifax, Canada.
Associate professor Svava Riesto, University of Copenhagen, Denmark.
Professor Bjørn Sandaker, AHO. Coordinator
Candidate
Alice Labadini (1981) graduated in architecture at the Politecnico di Milano, before joining the Oslo School of Architecture and Design for conducting research in the field of landscape architecture. She has been lecturing in landscape architecture and urbanism programmes at AHO, the Tromsø Academy of Landscape and Territorial Studies and the Technical University of Munich. She has been invited editor of the book series Landscape Architecture Europe and since 2016 she is editor of the landscape architecture journal JoLA. Currently, she is managing a EU-funded research project on Alpine ecosystems and landscapes at the European Academy of Bozen/Bolzano.