Doctoral thesis defence: Sverre Bjerkeset
Lecture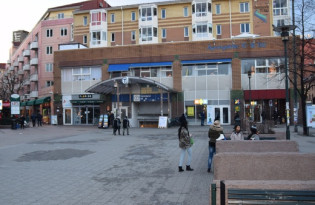 Time

9 June, 2021,

10.00 – 15.00

Location

Zoom (sign up on www.aho.no)
Sverre Bjerkeset will defend his PhD thesis "HELLO, STRANGER? Urban public space between interaction and attraction." at AHO on 9 June 2021. The defence will be in English.
Summary 
Peaceful interaction among diverse strangers in public spaces is a much-celebrated feature of urbanity. The rise in privately owned and managed public spaces, tending to displace people, activities and exchanges that may discomfort target groups, has thus raised broad concerns. However, how such 'new', prestigious public spaces differ from 'traditional', everyday ones in terms of interaction among strangers, has rarely been carefully examined.
This dissertation examines peaceful chance interactions among strangers in two contrasting ideal types of public space. It primarily draws on extensive observation and categorization of activities and encounters in a selection of squares and adjoining spaces in central Oslo, Norway plus reference material from Argentina.
The investigation reveals that in the two main study sites, representing 'traditional' (Grønland) and 'new' (Tjuvholmen) public space, strangers interact on a regularized, recurrent versus a more infrequent, episodic basis, reflecting the presence or absence of prompting circumstances. A close reading of the international literature indicates that these findings have a broader, more general significance.
Herein, the study points to an important shift in urban governance and planning. In this shift, a conventional notion of attractiveness in the physical and social environment takes centre stage in prestigious urban developments at the expense of the disordered exchanges of everyday life.
About the candidate: Sverre Bjerkeset (1969) holds a cand.polit. degree in social anthropology from the University of Oslo and a master's degree in urbanism from the Oslo School of Architecture and Design. His research interests revolve around the ethnography of public space and urban public life.
Title of the trial lecture: "Based on data and observations in the public spaces in Grønland and Tjuvholmen, discuss the relationship between social interactions in public spaces and the cultural and social contexts of their neighbourhoods."
Register for the disputation
The disputation will take place in zoom webinar. To be able to participate as an audience you need to register. After registration, you will receive a link. This link will be active 15 minutes before the disputation is scheduled.
PhD thesis
Read the thesis online here (available on www.aho.no)
Supervisors
Jonny Aspen
Adjudication committee
Professor Ali Madanipour, School of Architecture, Planning & Landscape, Newcastle University
Professor PhD Sophie Watson, School of Social Sciences and Global Studies, Open University
PhD Anders Ese, Head of R&D, Urban-A.