Conference paper
Disturbed Ground and Landscape Change in the Arctic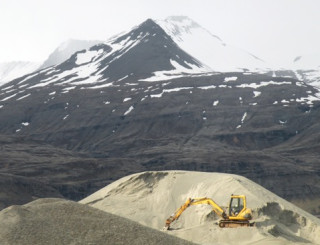 Discourses on the Anthropocene influence perceptions of landscape futures. This paper reports on a visual survey and characterisation of ongoing landscape transformation in two regions in the Arctic (including the Subarctic), using as a reference mechanical excavators, or 'diggers' – the most obvious technology for ground alteration and landscape (re)creation. Surveying emerging landscape types provides important nuances to reigning meta-narratives about space and landscapes in the Arctic, which is important in terms of landscape 'futuring'.
Conference: Landscape Futures. Organized by the Section for Landscape Architecture and Planning, Department of Geosciences and Natural Resource Management (IGN), University of Copenhagen, in association with UNISCAPE and the Centre for Landscape Democracy (CLaD), Norwegian University of Life Sciences.
Hemmersam, P.. 2017. 'Disturbed Ground and Landscape Change in the Arctic'. Copenhagen: 19.06.2017–21.06.2017.