New PhD position: Social Sustainability and Urban Design in Oslo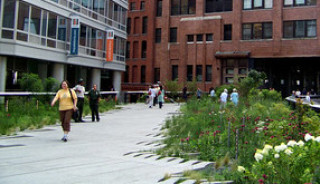 OCULS offers a fully-funded PhD position for the period 2020–2023.
AHO's Institute of Urbanism and Landscape solicits applicants with strong and original project ideas for the study of social sustainability in current landscape-based urban design. Social sustainability, a historical concern of urbanism, is in danger of being de-prioritised in the development of policies for environmentally sustainable 'green' urban form. The effects of green urban design on disadvantaged groups are often unexamined, and the cohesion of these groups – which are part of making places socially sustainable – is often undermined in the process. Within the design field, this means a potential bifurcation between concerns for social sustainability and an interest in ecological sustainability associated with landscape architecture.
The PhD fellow will critically explore social sustainability in current landscape-based urban design or urbanism practices in Oslo that reflect the particular challenges of the region. Studies should be case-based investigations of best practices or mundane urban design models – or both. Outcomes of the research might include generalised conclusions based on multiple cases or explorations of how theoretical perspectives play out in one specific instance. Results can include prototypes for landscape-based urban design or specific solutions that address social sustainability in particular neighbourhoods.
Discussion of the spatial aspects of contemporary landscape-based urban design and the theoretical positioning of current design models and practices in relation to urban sustainability is central to the theme. The PhD will build on the interdisciplinary research expertise at the Oslo Centre for Urban and Landscape Studies (OCULS) and the practice experience within urban design and urban landscape sustainability at the Institute of Urbanism and Landscape.
The application deadline is February 23. 2020.
Photo: miss pior (CC BY 2.0)